…but open for business
Buy Local #7
Pins, pins, pins! Daar kennen we We Are Out Of Office waarschijnlijk het beste van. Cactussen, dobbertjes, fruit en wat al niet meer. Maar misschien ken je ze wel van hun risoprints. Waar je ze ook van kent, ze zijn zeker het checken waard. Super toffe kunstwerken voor een leuk prijsje, dus ook een ideaal kado als je op zoek bent naar een lokale grafische gift.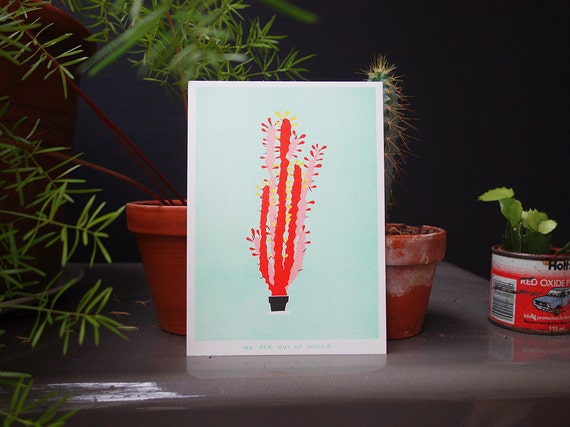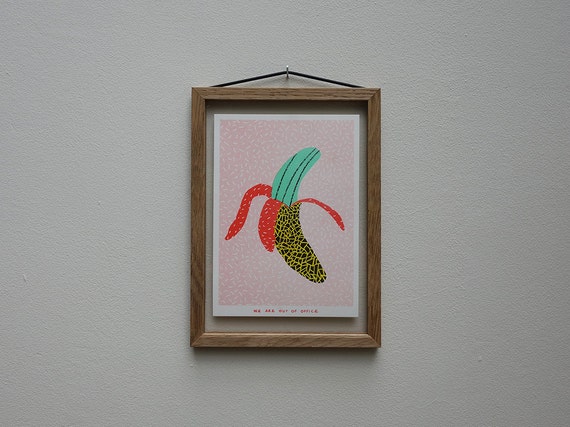 "We" staat in dit geval voor Felix en Winneke, twee (grafisch) ontwerpers met een liefde voor (hoe kan het ook anders) cactussen en dobbertjes.
Check hun online shop voor het mooie werk en vergeet ze niet even te liken op Facebook, zodat je op de hoogte blijft van hun nieuwste werk en wanneer ze weer op een markt als Le Bazarre of in een pop-up shop te vinden zijn.