STAPZWAN
It's no mystery, local craft beer brewers are taking over the city. The newest kids on the block are Vincent Stap en Jeroen van der Zwan. We met with them at
Mick O'Connells
in Utrecht (one of the bars where
Stapzwan
is sold) and talked about past, present and future.
These guys go way back. They met when they were 7 both living in Bilthoven (close to Utrecht). After years of friendship at age 16 they decided to start brewing their own beers. With the Yellow Pages in hand they searched for places to buy their ingredients and started to brew small batches for friends and family. This was back in 1997 (which explains the year in their logo). In 2014 their first "official" batch of beer was brewed and Stapzwan's Porter was officially launched. They teamed up with graphic designer Lennart Wolfert who designed the label and is responsible for the branding of the brewery to create a unique beer. The classic Porter style beers isn't produced by many brewers and judging from the ratings on Untappd their beer will soon become the #1 of The Netherlands.
Now, only a couple of months later, their beer is available at 9 locations in Utrecht and Stapzwan is present at notable local beers festivals like Nobel Streekbierfestival (this Sunday) and PINT Utrechtse Bierbrouwers Festival (May 9th). Try the Porter yourself and meet the brewers this Sunday at Nobelstraat or visit one of the bars where Porter is available.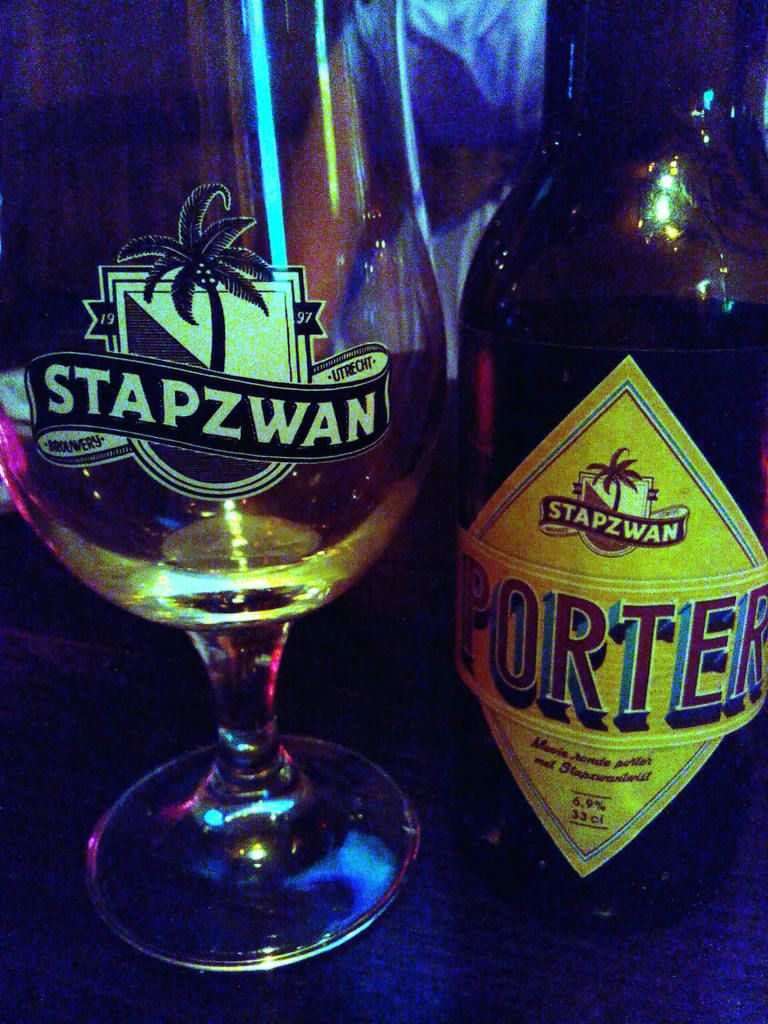 For more info check the STAPZWAN website
For more info on other local Utrecht craft beers, check our UTRECHT BEERS page