KLEDINGBIBLIOTHEEK: RENT AN OUTFIT IS HERE
NL: Het moment is daar. Een klein jaartje geleden waren we nog bij de eerste brainstormsessie op de HKU, afgelopen woensdag openden Maud en Karin de deuren van De Kledingbibliotheek. De bibliotheek waar je je kleding leent in plaats van koopt.
ENG: It's here. Just a little under a year ago we were at the first brainstorm session at HKU (Arts Academy Utrecht), last Wednesday Maud and Karin opened the doors of their Kledingbibliotheek (Clothes Library) where you rent your clothes instead of buying them.
NL: Hoewel het lenen bij de kledingbibliotheek nu alleen beschikbaar is voor de crowdfunders, "…is iedereen welkom om alvast te komen kijken". Bekijk de collectie en laat je informeren over de mogelijkheden.
ENG: Althought renting at the Kledingbibliotheek is now only available for their crowdfunders, "…everyone's welcome to see what we have in store for them". Check out their collection and get yourself informed about the possibilities.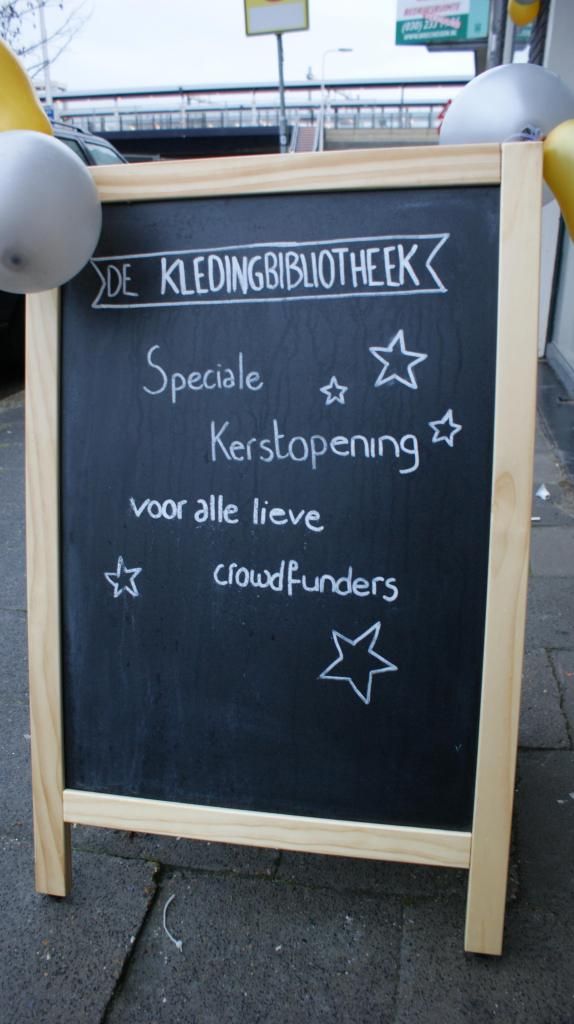 NL: De Kledingbibliotheek heeft een grote collectie tweedehands en vintage kleding, maar ook speciale designerstukken die door diverse ontwerpers gemaakt zijn uit andere kleding. Een upcycling collectie.
ENG: The Kledingbibliotheek has a lot of secondhand and vintage clothes available, but also a nice collection of designer pieces made by a host of designers. The upcycling collection.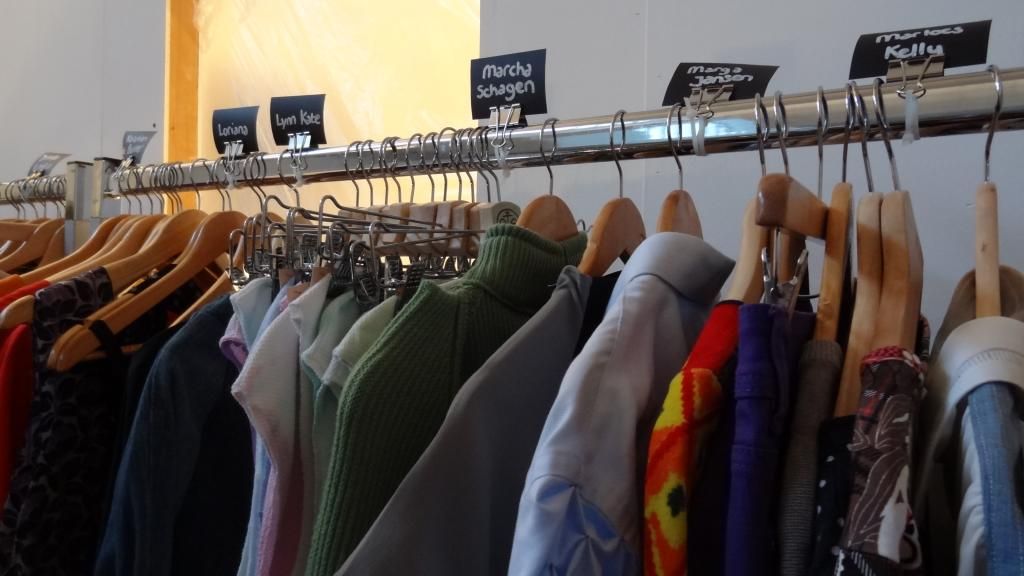 NL: De officiële opening staat gepland voor 3 januari 2015. Vanaf dat moment kan iedereen ook een abonnement afsluiten. Tot die tijd kan je vandaag, zaterdag en zondag nog terecht.
ENG: The official opening will take place on January 3rd, 2015. You will be able to get your subscription as well. Their now open till Sunday, so go round and check out this new spot.
De Kledingbibliotheek

Westerkade 30
Vr/ Fri 19 dec: 12:00 – 18:00
Za/ Sat 20 dec: 10:00 – 18:00
Zo/ Sun 21 dec: 10:00 – 18:00
Official opening: 3 Jan 2015