UTRECHT magazine #003
INTRODUCING – FAVORITES – NEXT IN THE CITY – JOBS
WHAT'S UP IN UTRECHT?
U ARE HERE magazine is your bi-weekly online magazine about what's hot and happening in Utrecht. Here's Utrecht Magazine #003! From the newest shops and most interesting (new) local entrepreneurs to upcoming events and tips from locals. This year Utrecht will host some huge events and we expect a lot of people coming over thanks to numerous articles about Utrecht the last couple of months. Lonely Planet, BBC and CNN, The Guardian (twice) have named Utrecht as a one of the world's undiscovered cities you should definitely visit, so we expect a lot of people to do so.
SINCE THE previous EDITION…
… we opened a pop-up shop with Utrecht products in NEST at Hoog Catharijne during Valentines weekend showing our love for independent Utrecht businesses. WOW, what an amazing experience it was! We met so many people face to face for the first time and introduced "our" local businesses to lots of unsuspected shoppers in the biggest mall of the city. Thanks to 22 locals we had a shop packed with some of the best Utrecht stuff out there from local beers and soap to t-shirts and artwork. It turns out we were a great alternative to the standard tourist information and souvenir shops for locals and visitors. If you missed it, here's an impression. And who knows, maybe we'll pop-up any time soon somewhere else in Utrecht.
Again, a very very big THANK YOU to all local businesses that gave us the opportunity to run this pop-up shop for a weekend. We couldn't have done it without U!
(RE)INTRODUCING…
Utrecht has proven itself to be a thriving city with new shops and businesses popping up like mushrooms. In order to keep U up to date with the newest developments we'll be highlighting a couple of these newcomers every two weeks. So, who's new in town? Which stores have opened their doors for U this year?
If there's one thing we saw happening more than once these last couple of months it's a move from shops from one location to another. These businesses sometimes closed for a couple of months to re-appear in another spot or return back to their old location. We can name three of them:
Sneakerbaas (formerly known as Lock&load)
Who: Sneakerbaas
Where: Kintgenshaven 1, Utrecht
When: Ma/ Mo – Zo/ Su
Lock&Load (L&L) is well known amongst sneaker lovers for their selection of Jordans. This shop opened a couple of years ago and was one of the first independent sneaker stores in Utrecht. If you were looking for some fly kicks L&L was the place to be. In recent years sneakers have gained popularity and are now much more than shoes you wear to do sports. With the rise of the internet online sneaker searching slowly became the standard. No longer were you forced to camp out for hours (if not days) to get those collectables: a simple click-to-order would do the trick for most releases. Enter: SNEAKERBAAS. This online shop was closely connected to L&L as the digital outlet for premium sneakers. If you weren't living in Utrecht, the dopest sneakers now came into reach. In part because of the shift to the online market, Sneakerbaas slowly replaced Lock&Load as their brand name. And now the cycles complete. Last Saturday Lock&Load transformed into Sneakerbaas and opened up at Kintgenshaven (yeah that's right, next to Hunted Streetwear Boutique we mentioned in
edition #001
). Still offering you a wide selection of exclusive releases from adidas, Nike, Reebok, Asics, Saucony and more.
Find more info >>>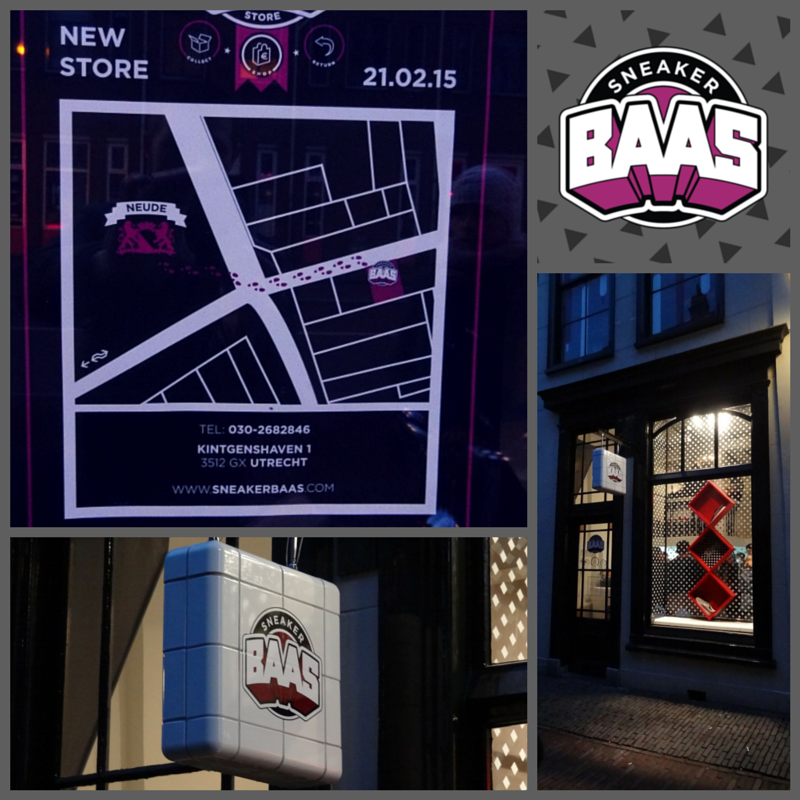 SQUARE Streetwear
Who: SQUARE
Where: Zadelstraat 14, Utrecht
When: Ma/ Mo – Zo/ Su
Another shop has traded places away from Lange Jansstraat like Lock&Load. Menswear store SQUARE has moved to Zadelstraat, close to it's younger brother QUADRAT. Closely connected to the dance festival scene in Utrecht supporting and promoting events by Elevation Events, SQUARE was one of the first shops in Utrecht with regular instore DJ gigs. With the move to Zadelstraat came a move to different brands. While some of their favorite brands remained, like KOMONO, a lot of new brands have entered the stage. Are you looking for the best by W.A.C. wearecph, LEE, Le Fix, Native Shoes, minimum, WESC? You now know where to go. The official opening party will take place next week, so if you are still looking for a good reason to check out the shop, here's yet another one.
Get to know them >>>
café t hoogt
Who: Café t Hoogt
Where: Hoogt 4, Utrecht
When: Ma/ Mo – Zo/ Su
Some of you were in shock after the radical transformation that took place at Hoogt 4. The once cozy and intimate bar had turned into a neon hell in the eyes of some. Well, guess who's back? Yes, Café t Hoogt is once again this great refuge if you're looking for a nice quiet place to sit back, relax and enjoy a drink. The restaurant disappeared but every now and then they invite a cook to prepare a special dinner (keep your eyes on the website). Also a lot of local beers (mainly by Brouwerij De Leckere) are being served there, so if you're looking for a great place to drink local brew, Café t Hoogt is a great option. And don't forget the movie theater! With three cinema rooms, there should be a great movie for you available. And a drink before and/or after is waiting patiently for you.
Get to know them >>>

FAVORITES
These shops have been around for quite some time. Well respected businesses that have been responsible for the rise of interest in the city of Utrecht and made it special, since they're only here in our lovely city. To pay respect to them, we'll be highlighting a couple of them in each edition of the magazine. With all these new shops and businesses popping up, we should not forget these pioneers!
QUADRAT Menswear
Who: QUADRAT
Where: Zadelstraat 11, Utrecht
When: Ma/ Mo – Zo/ Su
We've already talked about its younger brother SQUARE in the (re)introducing section and its move to Zadelstraat. QUADRAT on the other hand has been a solid factor in this street for a couple of years now, offering the best in Nordic style menswear and accessories with brands like Mads Nørgaard, Elvine, Royal RepubliQ, Wood Wood. But that's not all. In 2013 U ARE HERE magazine introduced QUADRAT and Damn Good Soap Company to each other, resulting in a collaboration that's been going strong since. This is truly a great place for all you men out there. Whether you're looking for clothes, shoes, wallets or stuff to style your beard. And you bet you can get some great tips when it comes to parties there as well. The manager is an allround Techno and HipHop DJ as well and knows where to go!
Find out for yourself >>>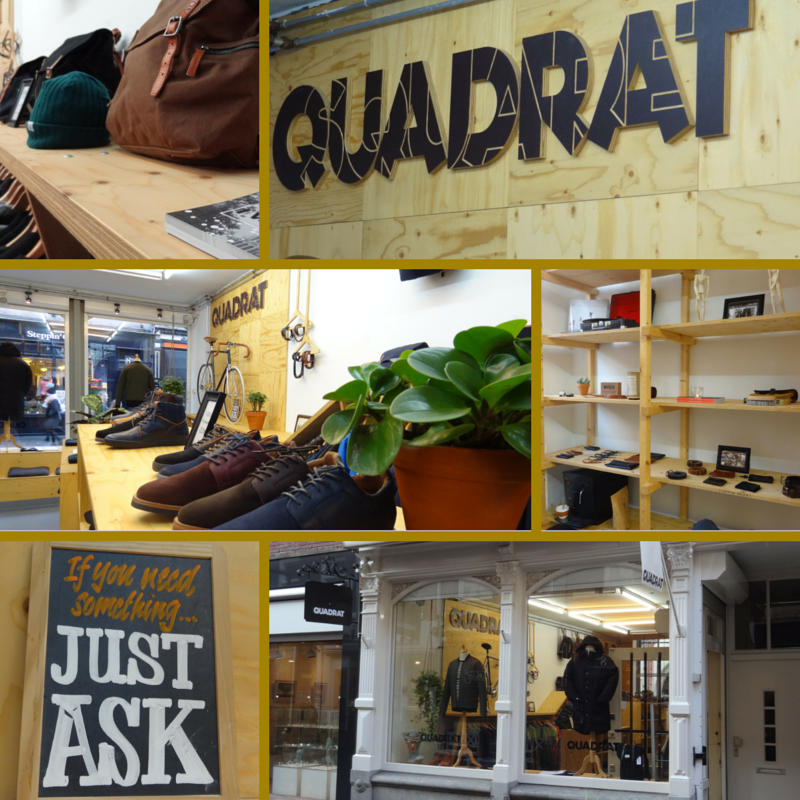 Strangely enough we haven't really spend much time talking about music venues in Utrecht yet. Although we have an academy for classical, jazz and pop music and lots of local bands with (inter)national fame. So in U ARE HERE – Utrecht Magazine #003 we'll change that, starting with:
't oude pothuys
Who: 't Oude Pothuys
Where: Oudegracht 279, Utrecht
When: Ma/ Mo – Zo/ Su
This venue is known for having live music 7 days a week, including open jamsessions at fixed days. Are you looking for a great place to discover new talent? Love to listen to a specific type of music? Want to pick up your instrument and show your skills? 't Oude Pothuys is the place to visit. From funk/soul sessions to singer/songwriter nights, blues to jazz. There should be night that suits you. But there's more! You can get a great bite to eat and lots of different beers at this venue as well. So it doubles as a bar/ restaurant all in one of Utrechts wharf cellars.Get together with friends or have a romantic dinner for two. On nice warm days, the terrace next to the canal is open for dinner and drinks as well.
Need more convincing? >>>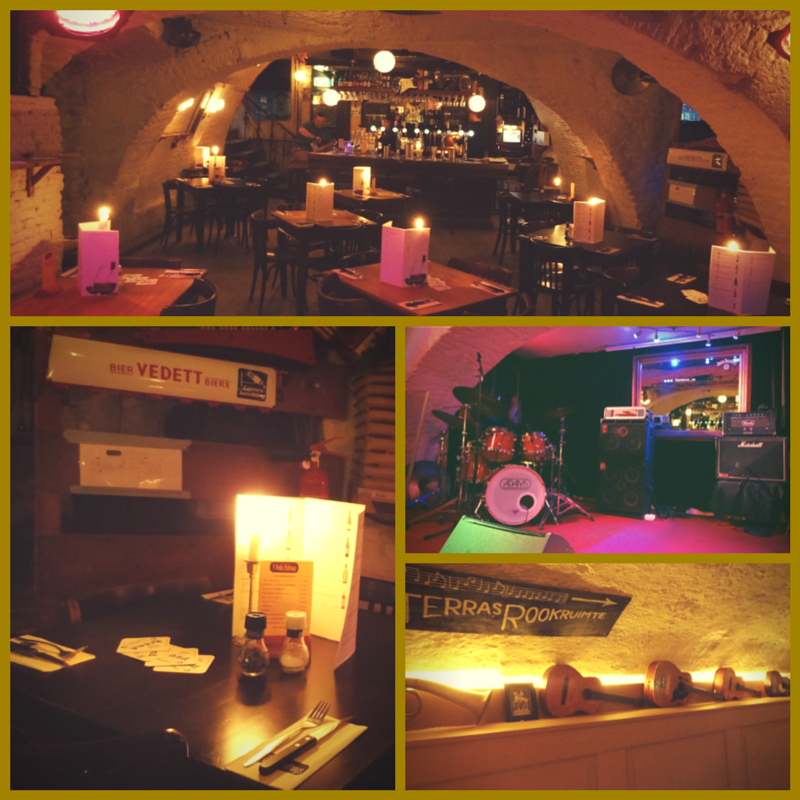 NEXT IN THE CITY
So what's up in the city of Utrecht? Any local events coming up, something going on that doesn't reach mainstream media outlets or a secret performance only we know about… Let's see what you could have missed out on. We're highlighting some of the events from the coming two weeks that we think should receive some extra attention.
Sun, 22nd Feb 2015
Singer Songwriternight @ Café TILT!
No events on a Sunday night? No way. Cafe TILT! presents some of the best singer songwriters at this monthly music night. Tonight: Sured, Black Cassette & Renee van Hoek.
Wed, 25th Feb 2015
ZEEPKIST @ Kapitaal
The soapbox is used as a stage for people to talk to the crowd. At ZEEPKIST it's used for people, initiatives and businesses to talk about their creative ideas. Each edition 3 ideas are invited and highlighted for you, the audience. Come and listen to the stories of three Amsterdam based business, "Verhaaltje voor de Dorst", "Das Magazin" and "Studio O". (Free event)
Thu, 26th Feb 2015
Broedsessie – Social Media @ NEST – Utrecht Science Park
The Next Network will tell you all about the use of Social Media for your business. How can you take full advantage of them and promote your work. Come to NEST at Utrecht Science Park and learn from the pros. (Free event)
Fri, 27th Feb 2015
Staplab & Stathe presenteren: DIRT A GOGO @ Eetcafé Stathe
For this new edition of Staplab & Stathe present… this time DIRT A GOGO will hit the stage. Are you ready to rock?! Described as "hardrockabilly" you can expect a blend of rock 'n roll, metal, punk and rockabilly. (Free event)
Lars Ludvig Löfgren @ Goede Vrijdag
Another gig at Utrechts smallest music venue Goede Vrijdag. This time all the way from Sweden, this now Berlin based artist will perform in Utrecht as part of a series of gigs in Germany, The Netherlands and France.
Thu, 5th Mar 2015
PechaKucha Night Utrecht #18 @ Het Huis
12x20x20 equals PechaKucha Night.
12 speakers, tell their story in  20 slides, 20 seconds per slide. Quick and to the point.
Inspiring ideas, interesting stories, brilliant thoughts. (€ 7,00)
Pitch Podium by Frisse Blikken
Every first Thursday of the odd months 2 start-ups pitch their ideas. You, the audience can give them feedback and help them take a step in the right direction, help them on their way, give them valuable insights. (Free event)
Fri, 6th – Sun 8th Mar 2015
Café Theater Festival
Theater in different bars in Utrecht. This annual theater festival brings the art of performance to the intimate setting of bars around town. The organizers believe in bringing theater to you so all events are free. But you can show your support by buying merchandise, taking a special festival polaroid picture, or drink a special festival beer (Free event).
Sat 7th Mar 2015
Official Opening Square Streetwear
As we told you in our (re)introducing section Square Streetwear have moved to Zadelstraat 14. Although they opened a couple of weeks ago, there hasn't been a proper opening event… but here it is. Party time!!!

MONDAY: JOB OFFER DAY

Every Monday we show you some of the coolest jobs on offer in Utrecht. From internships, work experience positions to paid fulltime and parttime jobs. Are you looking for a job, a great new challenge, a way to spend more time helping out others? Check out what's on offer. Here's a preview of what we'll be presenting tomorrow on MONDAY: JOB OFFER DAY.
Holland Animation Film Festival has multiple openings for volunteers.
Visjes (Fish shop) is looking for a staff.
Restaurant De Kust is looking for staff.
IMPAKT festival has internships available in different fields.
Café TILT! is looking for a female staff member.
Utrechtse Introductie Tijd is looking for event managers.
De Fabrique (event location) has jobs and internships on offer.
Fort aan de Klop is looking for interns and staff.
Also check these websites for Utrecht jobs:
MATS (traineeships)
KEES (work experience mainly at festivals)
Werken aan de toekomst (mainly for work experience)
Are you looking for staff for your business, let us know!
Send us an e-mail and tell us. We'll be happy to pass on the info on (the next) MONDAY: JOB OFFER DAY
Missed one of the previous edition, check it here:
Never miss an edition of U ARE HERE magazine? Subscribe: