# 004
WHO RUN THE WORLD?!
Sunday, March 8th: International Women's Day! So what better reason than to dedicate this edition of U ARE HERE magazine to women! With an inside look into some of the best hotspots ran by women in Utrecht. What's their drive, what do they like and in what is their influence?
The story behind a couple of the women in the game.
INTRODUCING…
Utrecht has proven itself to be a thriving city with new shops and businesses popping up like mushrooms. In order to keep U up to date with the newest developments we'll be highlighting a couple of these newcomers every two weeks. So, who's new in town? Which stores have opened their doors for U?
The ink society
So anything new in Utrecht? Damn right! These women have opened shop a couple of weeks ago. Not one, not two or three, but 5 women! The Ink Society is all about accessories both temporary and permanent, in or on your skin. Yes that's right, from tattoos to "more traditional" jewelry. Alex, Mara, Rosie, Wietske and Nora can ink you up with custom designs whether it's watercolor, line drawings or dot work style.
The Ink Society opened just a couple of weeks ago on February 11th. Their mutual love for beautiful things brought Rosie and Wietske together. Rosie's art of tattooing bags and Wietske's jewelry together under one roof. They invited three others to join in who work for themselves as freelance tattoo artists and rent space there. Also they sell jewelry from other talented artists. The starting point has always been body decoration, not necessarily something that expresses "rebel" of "tough" but an addition to the body like jewelry. Something that can either cover up or emphasize parts of your body. "We love the fact we give room to other young talent to show their jewels just like our neighbor EINDHOVEN does for young talent in interior design."
Is there a difference that women like you have brought about in the tattoo business? Rosie: "Well, to be honest I don't really believe in making a difference between men and women. By doing so I think you actually emphasize the fact that we are different too much. We take a different approach but that's mainly due to the fact WE want to create a different environment in our shop." And that's something you see immediately. It's open, light and spacious at The Ink Society. Wietske: "From the outside you don't see it's a tattoo shop and that's good. Sometimes people walk in to see what we're offering and run out as soon as they see we are a tattoo shop. Well, at least they can say they've been in a tattoo shop at least once in their life, haha. Or that one time someone walked in to ask what kind of printer ink we sold." There's no barrier holding people back to walk in and have a look.
The tattoo business is mainly a male dominated world, which makes it more difficult to be part of the incrowd, but "I think we offer other things that costumers really appreciate. I think we bring the social aspect more to the foreground, more chit-chat and maybe a more open attitude towards opinions and suggestions by others. Also, when you get really close to one's body some people prefer a female tattoo artist."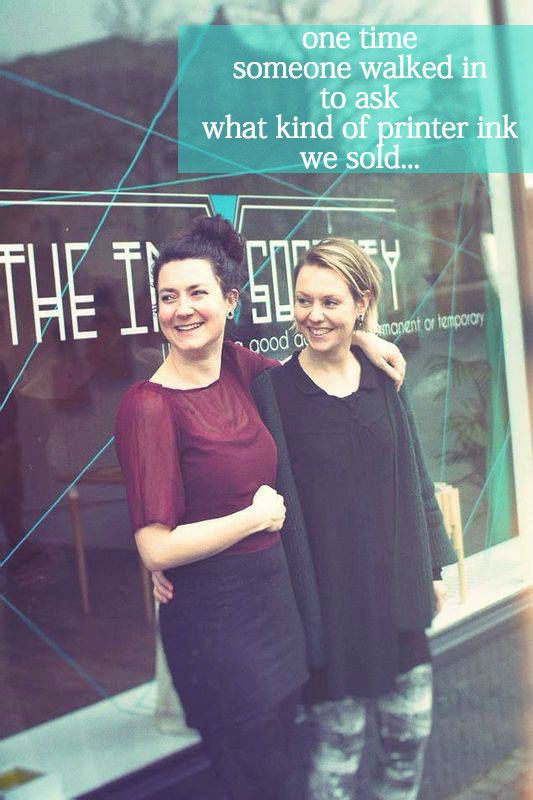 So, did they get your attention? Want to see for yourself what a female run tattoo studio looks like? Their official opening party will take place on March 21st and 22nd. Music, bites, drinks and a special discount for early visitors. On both Saturday and Sunday, the first 5 people to make an appointment will get a 50% discount on a tattoo session, the following 20 will get a 25% discount. WOW, now that's a great price for a new piece of body jewelry. Keep a close eye on their Facebook page for more details.
Get to know them >>>
Who: The Ink Society
Where: Oudegracht 14, Utrecht
When: Wo/ We – Zo/ Su


FAVORITES
These shops have been around for quite some time. Well respected businesses that have been responsible for the rise of interest in the city of Utrecht and made it special, since they're only here in our lovely city. To pay respect to them, we'll be highlighting a couple of them in each edition of the magazine. With all these new shops and businesses popping up, we should not forget these pioneers!
Klijs & Boon
Before being a full grown shop, Klijs & Boon started as a pop-up store for Wood Wood. But in September 2011 it opened its doors with a great selection of men's and women's clothing and lingerie. Owner Gwen Boon (see photo) didn't shop in Utrecht back then: "
I just couldn't find anything I liked here.
" So, her passion for clothing and entrepreneurship ("
I wanted to be my own boss
") got her to start her own business with lingerie at the basis. "
Most lingerie was ehm… well, ugly. I saw the incredible pieces by Fille d'O and fell in love with them. Minimalistic, sturdy and sexy.
"
"Fille d'O designs for real women.
If it looks good on them, it will look good on you!"
So what does Gwen do to make Klijs & Boon unique? Choosing specific brands is one. Most of these aren't available in Utrecht or even in The Netherlands. Also the fact she combines lingerie and clothing in one shop is an approach not many take.
So then the trick question… what do women do that men don't do or do different? "I think women are great in being manipulative in a positive way. Sometimes a bit less straight forward than men, but in such a way they get the same (if not better) result in the end. Women bluff less than men, I think."
Of course it's tough at times to run your own business. The financial part and a combination of running the store, promoting it and so much more. But it's worth it: "I actually made it! With little I survived. By coming up with creative solutions to issues I have always kept my head above water."
Want to know more about Klijs & Boon? >>>
Who: Klijs & Boon
Where: Voorstraat 44, Utrecht
When: Ma/ Mo – Zo/ Su
HUNTED STREETWEAR BOUTique
Joyce & Soleil have taken a step not many women would dare opening a menswear store in Utrecht. So why do two women open such a store "
…well simply because we like menswear better. We have always had more affection with streetwear for men and we missed something really cool in Utrecht.
"
Their story starts in January 2013 when the first pieces for their brand were designed. So easy does it? No way, it turned out a big corporation didn't want them to use the name they came up with for their brand. Big set back! But they came back twice as hard with their HUNTED brand. And it didn't stop there. Only 6 months after the launch their infamous UTCA'S FINEST BRAND was developed. "We love Utrecht, but there wasn't anything like this around, so we decided to set up a brand showing that love."
So much for a bit of history. Fast forward to 2015. After a year of searching for a place to set up their own shop (after running a pop-up shop in Revenge), Soleil's mother Lidy told them she saw a great location at Kintgenshaven. After checking out the place, first looking through a small opening in one of the windows "…check out that floor!!!", they (long story short) opened Hunted Streetwear Boutique a couple of months later.
"This is a man's world,
But it wouldn't be nothing, nothing without a woman or a girl"
And then it turns out being a women in a man's world isn't all that easy. "Guys were sometimes afraid to come up to us or just walked passed us without even looking at what we had on offer. People didn't took us serious at first." Thankfully this has changed. They had to work a bit harder to gain recognition. Thanks to offering new brands not available in Utrecht. "Also we have a different approach to fashion than most men. A bit more eye to small details here and there."
Need more convincing? >>>
Who: Hunted Streetwear Boutique
Where: Kintgenshaven 1a, Utrecht
When: Tu/ Th – Zo/ Su
NOtorious clothing
So what do you do when you're frustrated about the fact you can't find any good clothes, well you start your own business! At least that's what Manja from Notorious Clothing thought back in December 2011. The shop sells
retro fashion for modern diva's.
 Say what?! They sell 50's/60's reproductions like dresses, skirts and tops and accessories like jewelry and shoes.
While the shop started with a more divers collection of clothes, Manja choose to stick to the retro style clothes "…because I choose the costumers I likes most. And I am very, very happy with this." And it shows. With passion she talks about the earlier days, the changes that have happened and great stories about the experiences she had while being shop owner, "I have so many great stories, how much time do you have…"
"Once, this woman came in with her husband. She had 3 kids in the last couple of years, so naturally her body had changed. She hadn't bought anything new for herself these years, wasn't really happy with the situation and lost her spark. Nothing really suited her, until she tried our dresses. She found 5 or 6 that looked great on her. She lost faith, but thanks to this experience she regained it. That's the great thing about this work! I want every woman to walk out of the shop with a dress and full confidence, no matter what shape or size you have."
This personal contact with costumers is what makes it all worth it. "I don't need to be rich. As long as I can pay the bills and go to work happy, that's all I need." That means quality of quantity. She had questions about opening shops all across the country, but she chooses to have a single store. "People can always order online in our shop, although I prefer them to come and visit the shop." This is one of the reasons she'll be open 7 days a week soon. Notorious Clothing has costumers from all over the country with a rich palette of background. "Where else do you find an 60 year old upper class lady in a fitting room next to a 20 year old girl full of piercings and tattoos talking about the same thing and giving each other advise?".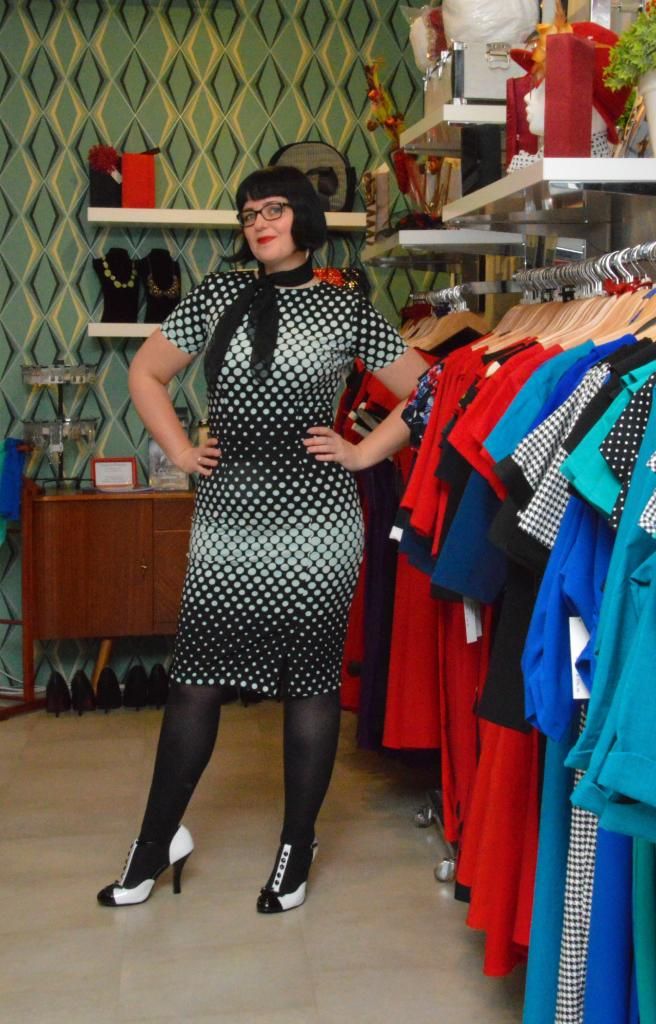 So what's her view on the difference between male and female entrepreneurs? "It's all about the way of thinking and taking action. Women tend to spread risks more, take it a bit slower and recognize it takes time to build up a business. Men are often like: BAM BAM, let's go big, let's go all out. Most of them tend to rise high and fall deep in short period of time, while those who take it it bit slower are usually the ones who stay."
Want to know more about Notorious Clothing? >>>
Who: Notorious Clothing
Where: Voorstraat 41, Utrecht
When: Ma/ Mo – Zo/ Su
REVENGE
We talked about REVENGE in edition #001 of our magazine, but we didn't mention the fact it was founded and ran by Petra Reuvers. Now celebrating its 10 year anniversary (OMG!) it all started a couple of years earlier with a little shop at 't Wed called Lilith – Ravings of a Mad Woman. Some of you might remember the small shop selling products from young designers alongside clothing. The start of what would later become Revenge. And guess what, it opened on March 8th! Yes, International Women's Day 2003.
So how did this come about? Petra studied arts at HKU and made her own bags. She was looking for a way to sell them. Her products were already sold, but the bags weren't widely available: "I didn't want them in fancy-schmancy galleries, but out on the street for affordable prices." So what better way to sell them than to open your own store. "We started buying other stuff as well, so the shop would be open for different customers. Then it got a little out of hand, hahaha." Lilith sold clothing, accessories and vinyl brought in by DJ's she knew. Then one day she talked to one of the costumers about selling more vinyl. He knew the guys behind METRO (vinyl shop in Utrecht) and guess what, they wanted to expand their collection with clothes. Good Hair, the hair salon close to Lilith joined in and after a short period they joined forces and Revenge opened its doors at Vredenburg 34. After successful years there, in August 2013 they moved to Voorstraat 6.
So what's her take on women in the business? "At first I wasn't taken seriously. Probably because of I was young. I remember going to fashion fairs to buy and people would ask me what kind of school project I was doing. Or the chamber of commerce telling me: "Well missy, first find yourself a location for the shop and we'll talk, ok?". But this has changed, people now know who you are and you are able to choose who you want to work with." One of the great things about doing this kind of work is "the fact you get to put together your own collection. And it's great to see other people happy with the choices you made. There's nothing better than to see someone walk in with an "blehhhh" attitude and see them walk out happy and feeling fabulous with something they bought."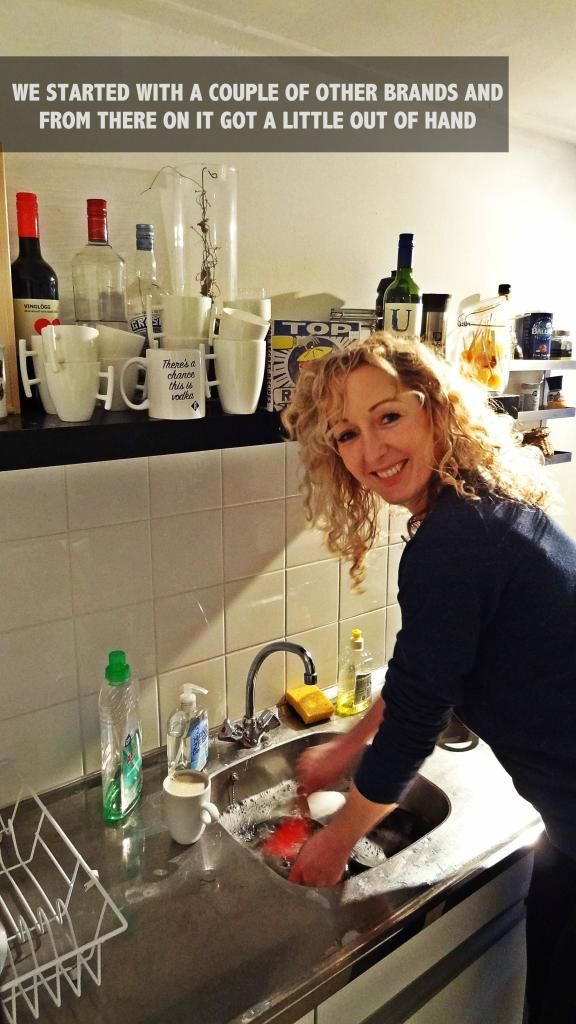 A great story she still remembers? "One day Michael Stipe (REM) walked in. I was like… hmmm, is it…. I checked the Tivoli events calendar and figured it must be… When he came to the counter he grabbed a pair of sunglasses. We always told other costumers they look like a celebrity when they wore it. So obviously I said the same thing to him. He could really appreciate the joke, haha."
Need more convincing? >>>
Who: Revenge
Where: Voorstraat 6, Utrecht
When: Ma/ Mo – Za/Sa (Zo/ Su twice a month)
cacao
If there's one thing we didn't want to do, it's highlighting those Hollywood cliches about women, like how they love roses, diamonds and chocolate. So why we included this chocolate shop might surprise you. Sure, the number one reason is the fact Martina runs the business, but little did we know a lot of her customers are male. And no, they don't come in to buy their loved ones a bit of happiness, they buy it for themselves! Surprise, surprise!
CACAO opened about 2,5 years ago in June 2013. As confectioner working for others "… I always had the feeling things could be done better and differently." So she started her own company focussing more on minimalistic design (instead of all the frills) in both her products and shop interior. So CACAO is not your average chocolate shop. One thing you might notice is she ONLY sells chocolate. Does that come as a shock? Well just look at other chocolate shops and compare them to hers. There aren't many shops like this in The Netherlands since they sell other products as well more often than not. Also all products are made by hand. And that is unique since most chocolate goodies found in shops are still mechanically produced for the most part. All high quality not comparable to most chocolate you find in stores these days. "We even have people who didn't like chocolate (read: mass produced chocolate), but love the chocolates we make. It's pure, it's back to what chocolate is supposed to taste like."
So might this be something she as a woman separates her from the men in the business? Well no, "I don't think there's a big difference between men and women in my field. It is dominated by men, but it's not like they form this exclusive group you necessarily need to be part of to fit in. The only thing I might come up with is a difference in patience., we tend to take a little more time.
The people the shop attracts are real divers. As said both men and women from different backgrounds. "But there's always one thing they have in common, they are always happy!" And who wouldn't be? The smell of chocolate welcomes you as soon as you enter the shop and you are overwhelmed by all the beautiful creations that are produced in the back of the shop (see for yourself thought the giant windows!!!). Some people buy chocolate for themselves, some for others. "I remember this one time a girl came in to buy box of chocolates as a gift for a friend. The next morning, she came back with a half empty box in need of a refill since she ate most of it."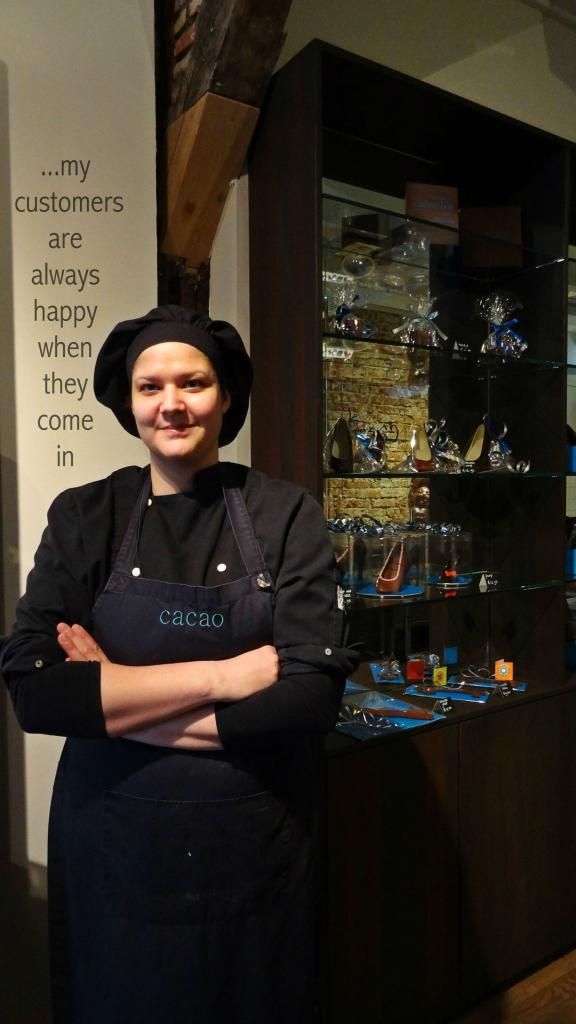 Need more convincing? >>>
Who: Ondernemer
Where: Oudegracht 179, Utrecht
When: Di/ Tu – Zo/ Su
more to come…
And there's more to come. Check out the website and Facebook for more on female entrepreneurs this week.
Missed the previous edition, check it here:
Never miss an edition of U ARE HERE magazine? Subscribe:
WHAT'S UP IN UTRECHT?
U ARE HERE magazine is your bi-weekly online magazine about what's hot and happening in Utrecht. From the newest shops and most interesting (new) local entrepreneurs to upcoming events and tips from locals. This year Utrecht will host some huge events and we expect a lot of people coming over thanks to numerous articles about Utrecht the last couple of months. Lonely Planet, BBC and CNN, The Guardian (twice) have named Utrecht as a one of the world's undiscovered cities you should definitely visit, so we expect a lot of people to do so.